Shopping Basket
Your Basket is Empty
There was an error with PayPal
Click here to try again
Thank you for your business!
You should receive an order confirmation from Paypal shortly.
Exit Shopping Basket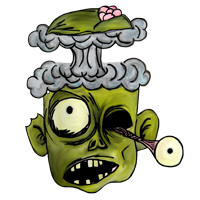 There is a traditional style of blown head gasket where the gasket blows to the outside of the motor, these are the easiest to diagnose as you can usually see evidence of the blow out and it shows up on a leakdown test. But then there are internally blown head gaskets. These are extrememly common on Briggs & Stratton overhead valve engines.
I went to a Briggs update class this last year and we looked at engines that the factory had blown up and we had to tell them what had happened. One engine had been over heated. They had taped up the screen above the flywheel to make it overheat. The problem was that they kept blowing the head gasket before the engine would over heat. So after we were done making fun of them as they demonstated that a leaf on the intake screen is enough to make a Briggs blow a head gasket, they said that they over torqued the head and then got it to over heat. So, while they did not recommend this, I torque those Briggs heads just a little bit more then they call for.
Briggs heads like to blow right where I'm pointing with the screw driver in the picture. When it is blown here the engine will run but usually they will smoke badly under load. This opening changes the crankcase vacuum to crankcase pressure and oil then pumps out the breather up to the air filter or carburetor where it goes back in with the fuel and smokes. The big tell tale sign here is if there is oil in the breather hose at the air filter, there is a good chance of an internally blown head gasket.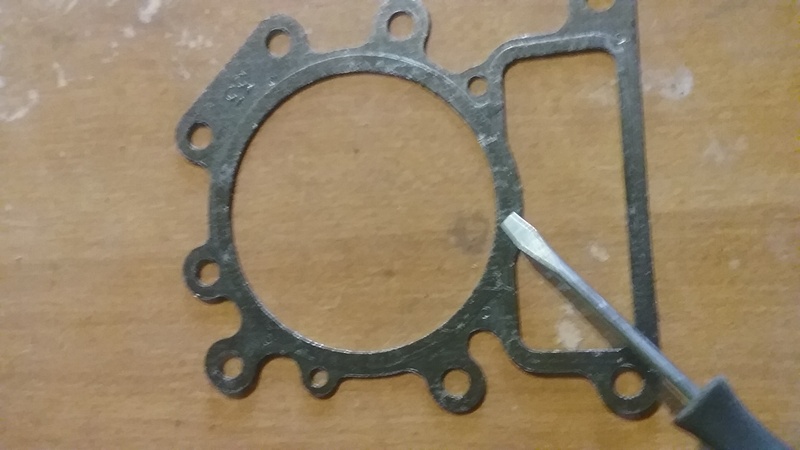 Categories: None
/